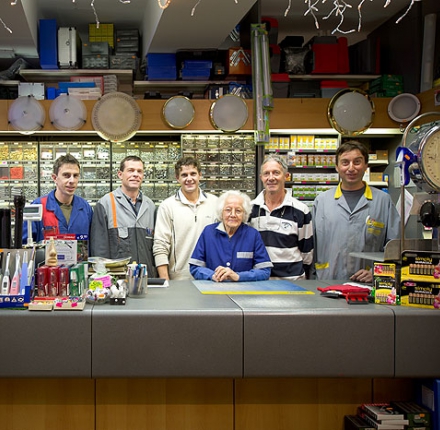 Sarteur
Service provider in Purger Street 28, Ortisei - Val Gardena
Sarteur means quality, advice, and service known all over for 100 years. Founded in 1905 the shop, run by the same family,
has been updating its assortment year for year.
Confirmed by the company's motto "…nia dut…ma dl dut !" (ladin: …not everything…but almost") the assortment has been brought to 75.000 different items such as: ironware and household goods of the following brands (Friulsider, Fischer, Mundial, Krino, Stanley, Sait, Teknica, Saratoga ed Silit, Fissler, Bomann, Eva, Bialetti…); electrical tools and machinery of the following brands (Stihl, Viking, Makita, Fini, Metabo, Güde, Nebes…); woodcarver's tools of the following brands (Pfeil, Stubai, Milani, Mole Mab, Ulmia…); and a lot more.
If needed we can also do the most various kinds of in-house repairing plus lock and key service.
Your visit will be appreciated!
Purger Street 28
39046 Ortisei (BZ) Italy